Welcome to Marty's MinoxDoc.com!
I've created this site to share my admiration, enthusiasm and overall knowledge of the Minox subminiature camera line. Over the past several years, I have been collecting, trading, using and repairing vintage Minox subminis, but only now have I committed the time to create a site which attempts to share this accumulated knowledge. I hope you enjoy it and learn something from it.
Questions? Comments? Got something to sell or looking to buy something? Email me: info@minoxdoc.com
NEWS FLASH - This is not an April Fools joke, I am serious about this. On April 1, 2005, Minox has announced it has separated from Leica and an independent Minox USA has been formed. Its corporate headquarters are in NEW HAMPSHIRE of all places! I have been in email contact with Mr. Arnd Abraham who has come over from Germany to help establish the new venture and their address is in a small town called Meriden, New Hampshire which is about 2 hours to the northwest of my home! Another chapter in Minox history is being written, hopefully not the last. I wish them well in their venture and hope to meet up with the Minox representatives in the near future to get some "inside" information.
Now, feel free to check out the rest of the site by following these links:
Brief Biography
Riga Minox, The Model Which Started It All
View The Collection
Unusual Variants of Common Models
Special Edition LX & AX Sets
Riga Minox #01401 - A Counterfeit!
"New" Baltic Riga Minox Cameras
A Tribute To Minox Clones
What is a Minox Model II?
Items For Sale & Links To Other Minox Sites
Parts & Service Data and Other Minox Links (Film, Processing)
Some Minox Photos I have Taken
CAUTION...ESSB REPORTED IN WIDESPREAD OUTBREAK
A Funny "Small World" Story
Another Neat Gadget...The Minifon Wire Recorder
NEW: My eBay Nightmare
---
A special thanks to Tom Eitnier of Koolgirliestuff Photography and his Minox Minx Abigail, pictured here in Tom's faux Minox-Freund cover: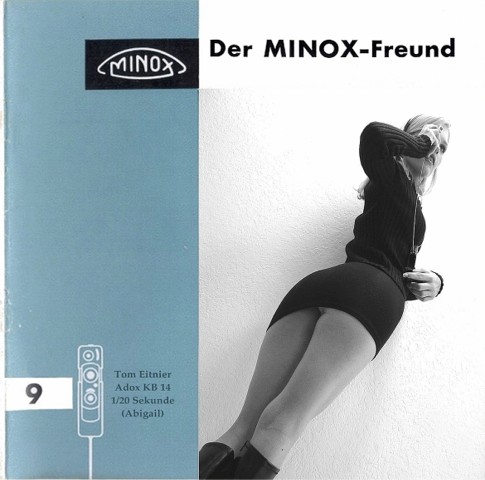 And here she is in a couple more poses: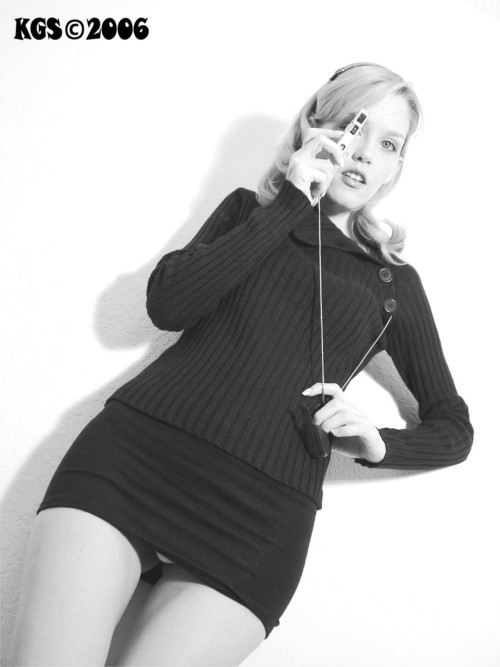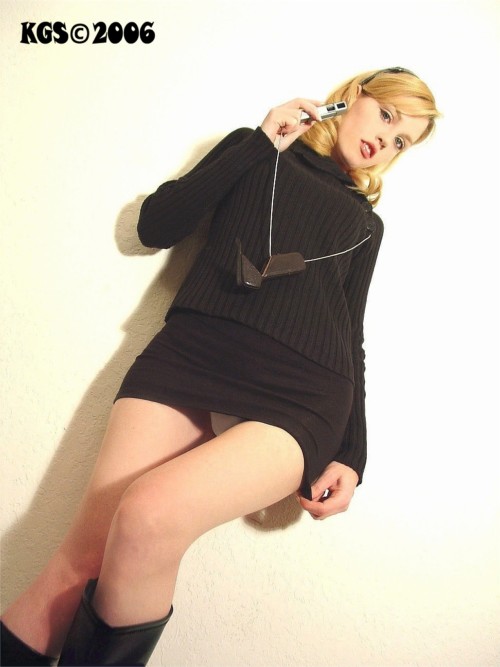 Tom holds the copyrights to these photos but has graciously allowed me to post them here. He's a fan of the Minox line and takes wonderful 60's retro photos. Examples of his work can be seen at: http://www.modelmayhem.com/member.php?id=118 and http://www.myspace.com/koolgirliestuff
---
The entire content of this site (text and photos) is © 2011, all rights reserved